"Antimicrobial". "Antibacterial". "Antiviral".
When it comes to our everyday essentials, these terms have become so ubiquitous that it can be difficult to fully understand a product's true capabilities.
Frequent hand washing and the regular use of sanitising hand gels are behaviours that are (very rightly) here to stay. Therefore, businesses have a responsibility to procure the right products in order to protect both employees and customers. In order to do this, they need to be able to cut through the confusion and identify which products are actually effective.
You may be wondering "Do antibacterial products kill viruses too?". To answer questions such as these, we first need to understand what "antibacterial" and "antiviral" actually mean.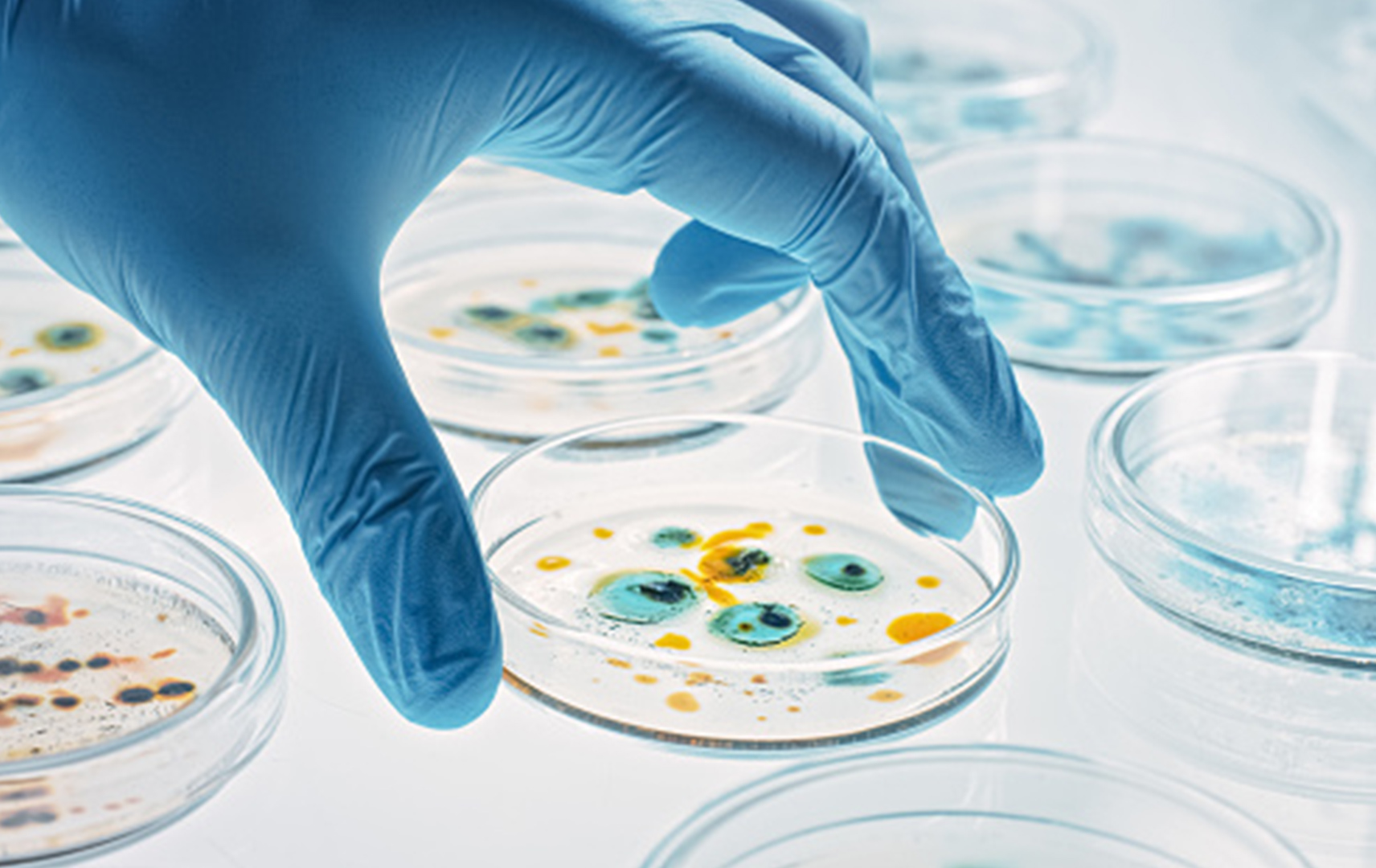 Recap on bacteria
Like the term suggests, products that have antibacterial properties are designed to be effective specifically against bacteria, which is a type of microbe. And a microbe is a generic term that encompasses many types of microscopic organism. This means that an effective antibacterial will not necessarily kill other types of microbes, such as fungi, archaea, protists, and viruses.
Recap on viruses
Viruses are also a type of microbe. Bacteria are free-living cells that can live inside or outside a body whereas viruses are like parasites – they need a host to reproduce and survive. Viruses consist of a piece of genetic material surrounded by a protein shell, and in the case of Coronaviruses, they're further surrounded by an 'envelope' or fatty layer (these types are known as 'enveloped viruses').
To kill this type of virus, a product must be able to penetrate this outer layer to get to the virus itself. Products labelled as antibacterial – and even some that are labelled as antimicrobial – are often incapable of breaking down this outer layer and are therefore ineffective at killing viruses.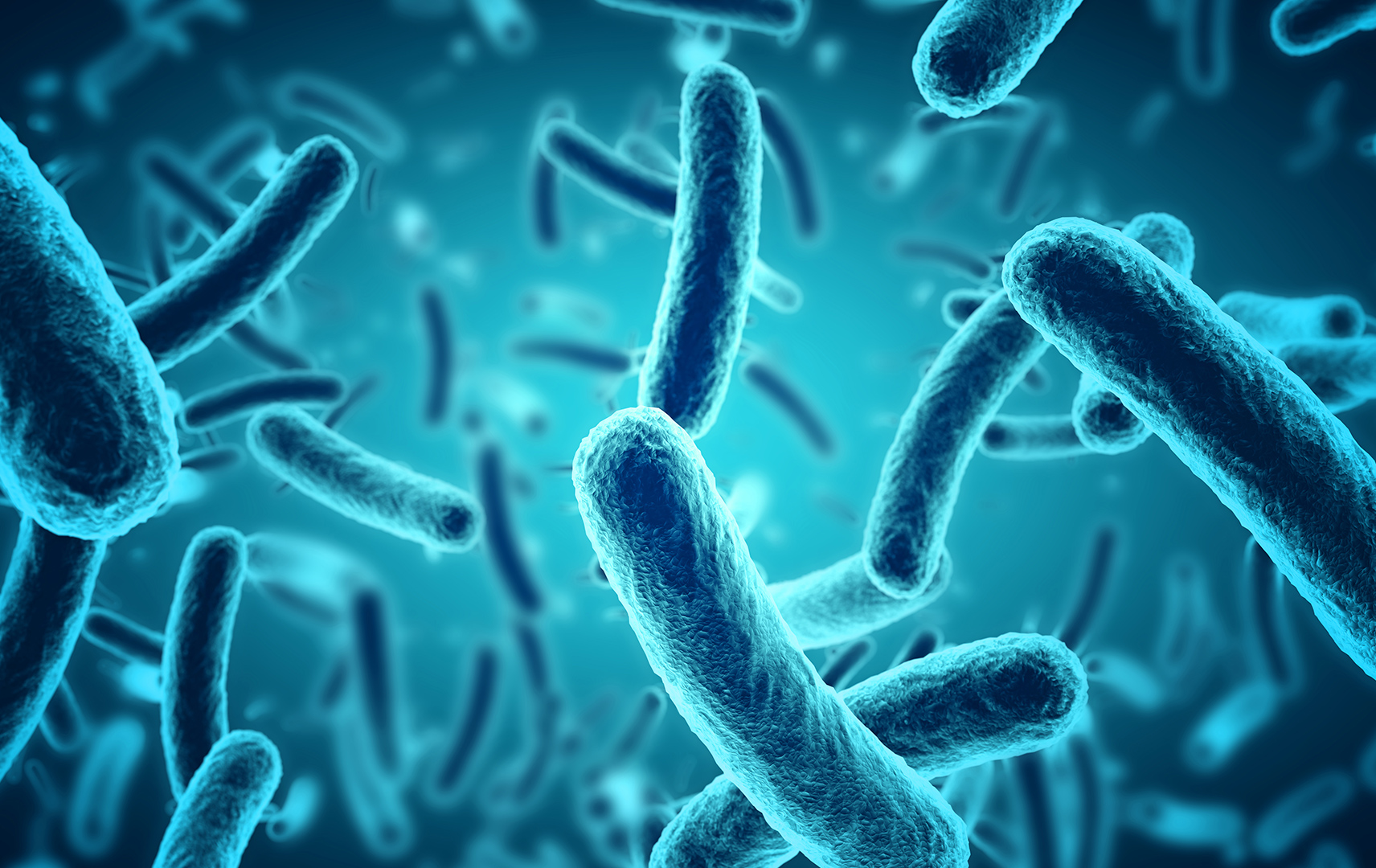 Check the label – What to look out for
When procuring a hand gel specifically for the purposes of protecting employees and customers from the COVID-19 variant of Coronavirus, it's important to find one that definitely has antiviral properties. You'll no doubt come across terms such as "antimicrobial" and "antibacterial" on product labels.
All biocidal products, including hand sanitisers, and surface disinfectants, are undergoing a regulatory review and authorisation process across the EU and, post-Brexit, independently in the UK under the Biocidal Products Regulation (BPR). This legislation requires that both biocidal products and the active substances they contain are fully assessed, approved and authorised before they can be sold on the UK market.
However, the Health and Safety Executive (HSE) do not conduct reviews on particular products or formulations, instead they focus on active ingredients. Therefore, it's best to check the label of any product you're considering, and keep an eye out for the following relevant testing and validations, which mean the product itself has been proven to be effective at killing bacteria and enveloped viruses (including Coronaviruses):
– EN 14476:2013 + A2 2019
– EN1500
– EN1276
Focusing on the official validations of the product in this way means you no longer have to worry whether a product is labelled "antimicrobial", "antibacterial" or "antiviral". Instead you can rest assured that any hand gel which has obtained EN14476 validation from an accredited laboratory will be effective in penetrating the outer layer of viruses, and will be capable of killing them.
AGMA Mysogel features
AGMA Mysogel is an alcohol-based hand sanitiser that is proven to kill both viruses and bacteria. Added emollients leave the skin feeling soft, while the thixotropic gel is thick upon application and becomes thinner as it's rubbed into the hands, and quickly evaporates.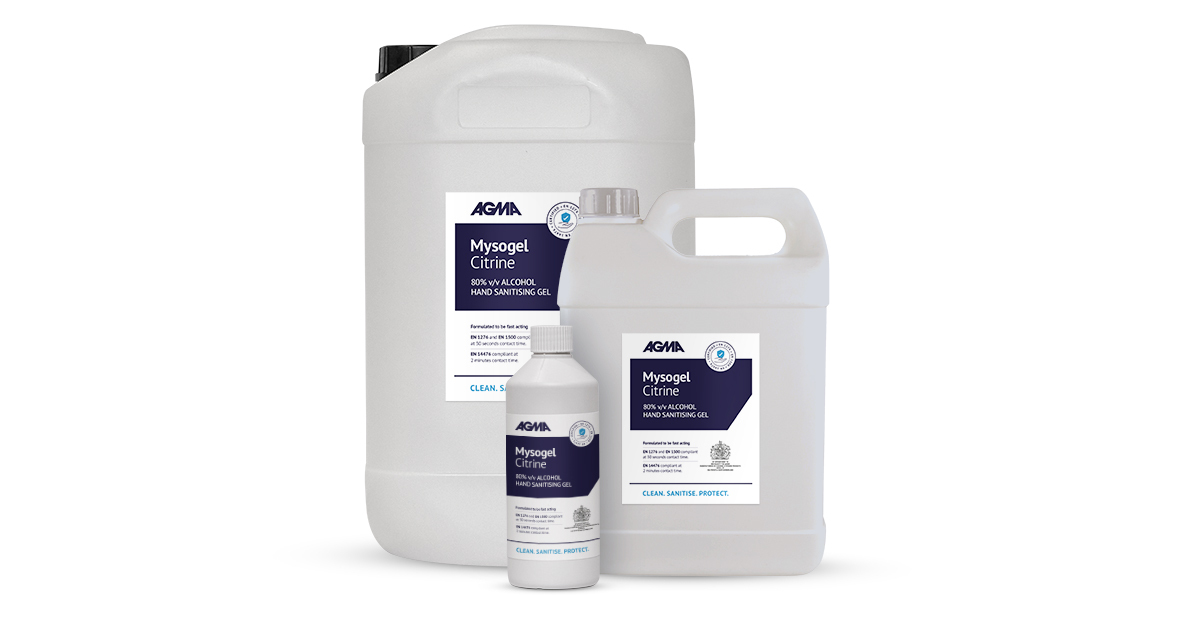 – AGMA Mysogel has high alcohol content (80%), and is a rapid kill, thixotropic hand sanitiser that is extremely effective against a broad range of bacteria, fungi and viruses.
– Free flowing gel consistency that can be easily applied to hands and fingers ensuring complete coverage, without the use of water. The formula also quickly evaporates.
– AGMA Mysogel has been manufactured for over 10 years in AGMA's UK facility with over 50 years of formulation experience.
– Reliably made in-house to robust, quality controlled procedures in the UK at an ISO 9001 certified manufacturing company.
– Contains emollients to leave the hands feeling soft.
– Mild fragrance leaves the hands smelling fresh (also available fragrance free).
– Convenient and portable, designed to be used for front line, individual protection.
Agma Mysogel has proven effectiveness against a broad spectrum of bacteria and enveloped viruses. It is tested by accredited laboratories to current, applicable, internationally recognised BS EN standards, including EN1500, EN14476 and EN1276.
To explore the full AGMA Mysogel range, download our latest product brochure.