As a business manager for AGMA cleanroom sector, I work with multiple different partners and distributors around the globe who help promote and sell AGMA products. We have had a distributor based in Korea for over four years now, since before I took over the role of Business Manager for Healthcare in 2019. I was envisaging visiting Korea in 2020 but that was cancelled thanks to (as you probably guessed) COVID-19.
So, fast forward to February 2022 when our distributor, BioPharm and Joy Trading (BJ Trading), mentioned that they were exhibiting in Korea in June, and they would like me to join them to promote our products. I was both excited and nervous as I had never been to Korea, and it's safe to say my knowledge could be written on the back of a cigarette packet!
The exhibition was based in Seoul at the Kintex, which is a very similar in size to the NEC in Birmingham. There were two separate buildings: Hall 1 housed Korea Lab, Korea Chem, COPHEX, and Korea Packaging, while Hall 2 had more of a cleanroom focus.
We were in Hall 1 as BJ Trading sell several products used in cleanrooms, labs and the surrounding areas such as gloves, autoclavable goggles, cleanroom suits and analytical balances. I found it quite an ingenious move to be in Hall 1 as we were the only one promoting our products (high quality biocides) and the competitors were in the other.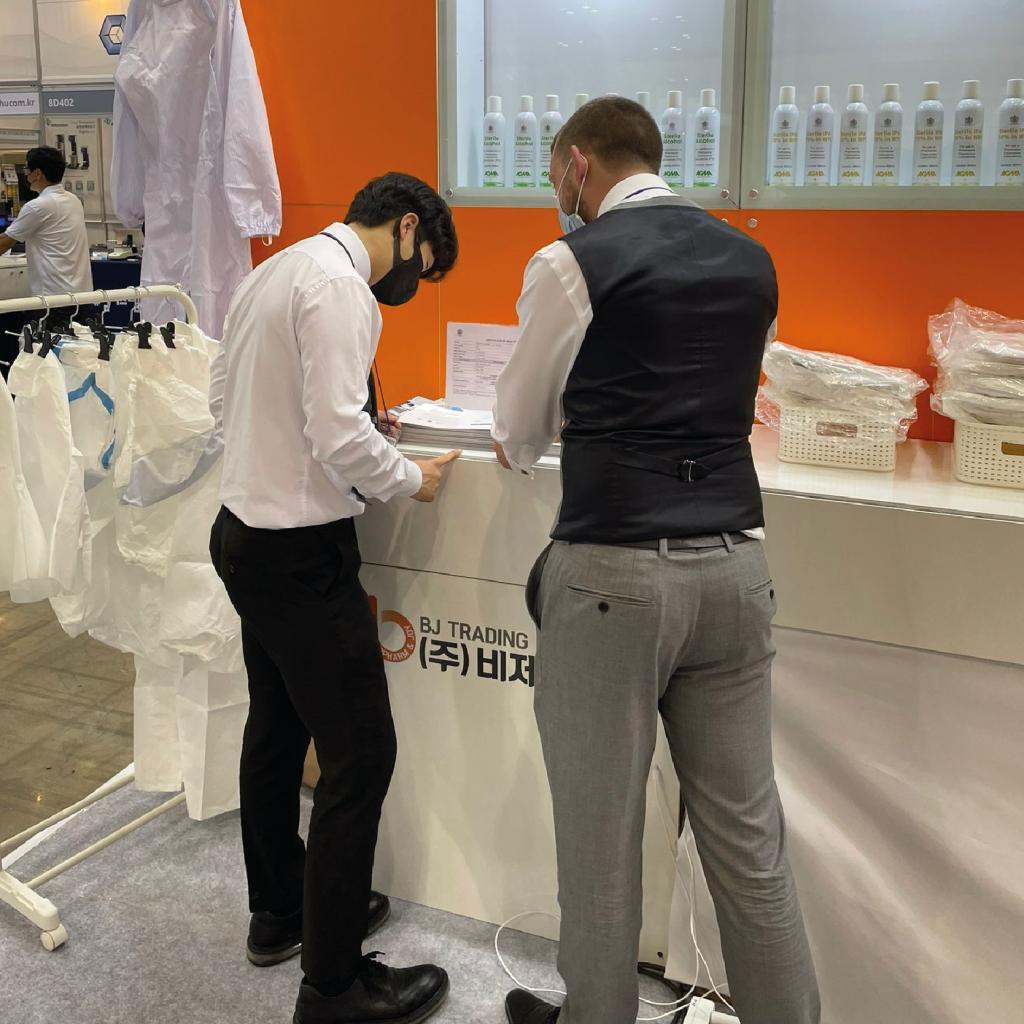 One good thing about exhibitions is that it can tell you information regarding the market, such as the customer type buying your product, in-depth knowledge of where your product is used and insights into the customers company size or structure. Some of the information is difficult to obtain via emails and calls. It is also a good opportunity to answer any questions that customers may have. Several pharma manufacturers were interested in our products, and asked whether we have BSE/TSE statements, which grade of cleanroom is the product manufactured in, and so on.
The last day of the exhibition was quiet. The team said this is usually the case, so I worked a half day and got the opportunity to explore Seoul.
I visited cultural street traders in Insadong, took a trip to the museum to learn more about Korean history, and I would highly recommend going to Namsan Tower. I enjoyed the full panoramic views of Seoul and its surrounding hills, and there is a lovely cable car journey up if you don't fancy lots of stairs or a steep incline! It's also where young Koreans in love go to place a padlock on the fence at the top to cement their affection—imagine Ponte Vecchio in Florence, but much higher up.
The food was also amazing, with almost every restaurant serving Kimchi, the beautiful national dish, and plenty of different foods to try like BBQ pork, beef with fried rice, sushi, and of course the famous Korean fried chicken.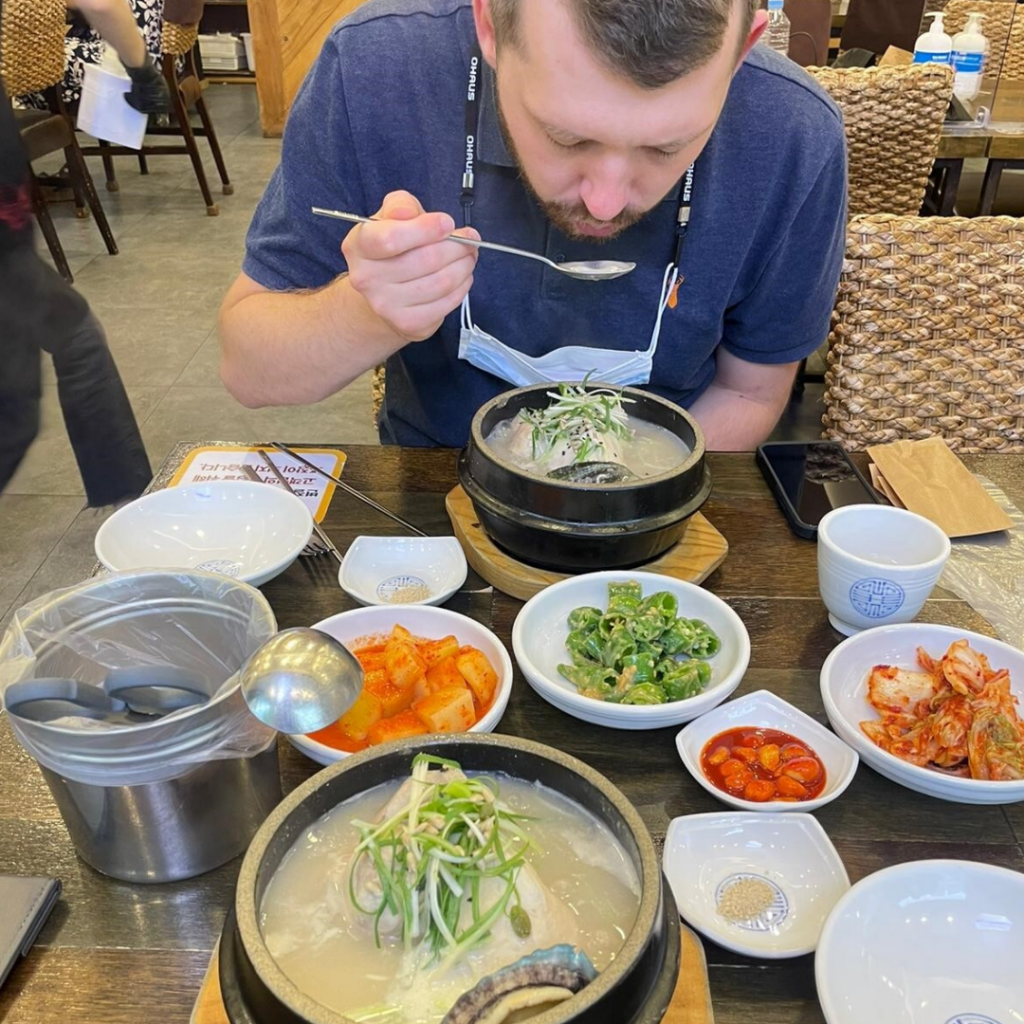 Overall, it was a very successful and enjoyable trip, and I will definitely feel more knowledgeable on my next visit, which hopefully won't be too far in the future.