Now that the UK lockdown is coming to an end, live events will be allowed to go ahead and more people will be travelling to hotels, providing these venues follow all relevant COVID-19 Secure guidance and all legal requirements.
Part of ensuring this means that facility management companies must provide effective hand gels that keep the hands of visitors sanitised and protected to prevent the spread of illness.
But how do you know which hand gel is right? Here are the 4 things your customers are looking for in hand sanitisers to help you make the right choice.
What Are Your Customers Looking For In A Hand Gel?
1. Safety First – Many unsafe hand sanitising products have been found to be untested and containing dangerously high levels of methanol . Be sure to look for hand gel that is tested to EN1276, EN14476 and EN1500 internationally recognised BS EN standards for assured safety with every application.
2. A Soft Feel – Frequent hand washing and application of hand gels leaves hands feeling dry and cracked which can allow germs to infect via the skin . High quality hand sanitisers such as AGMA Mysogel may include added emollients which leave hands feeling soft and ensure protection against cracked and sore skin.
3. A Pleasant Smell – With many new brands on the market using bioethanol instead of denatured alcohol , they often aren't the best smelling hand sanitiser, leaving behind a harsh, strong-smelling odour that many customers dislike. Try to find hand gels which use denatured alcohol, as this filters out those unpleasant smells, and those which add a mild fragrance to leave the hands smelling fresh.
4. Assured Effectiveness – The WHO recommends that for hand gels to effectively kill viruses, they must contain at least 60% alcohol . For assured protection, hand gels such as AGMA Mysogel contain 80% ethanol v/v, and these high alcohol hand sanitisers easily meet this threshold to ensure quick, and effective sanitisation.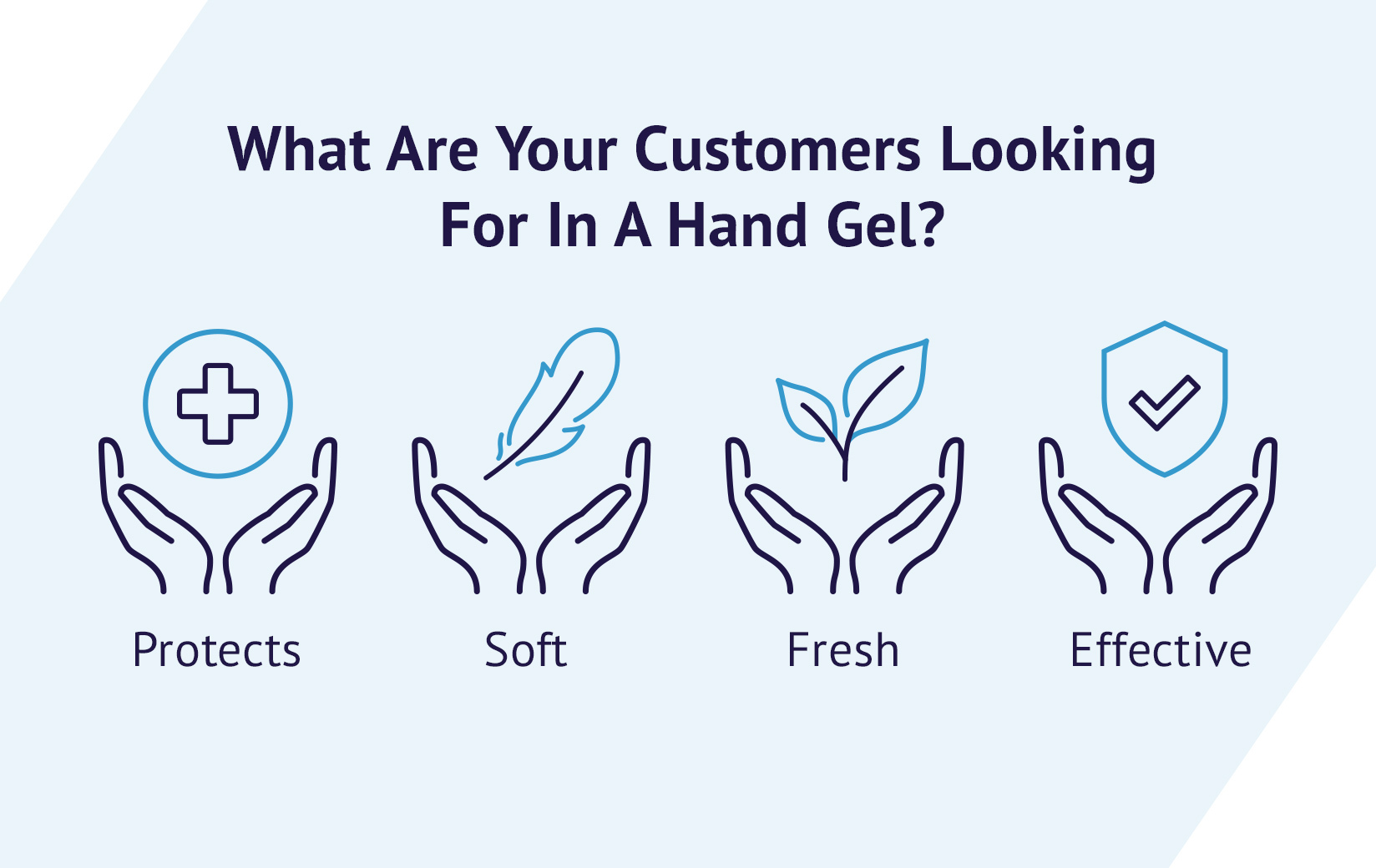 As you prepare to fully open up your businesses, host events, and welcome holidaymakers once again, your number one priority is the safety and confidence of your customers and staff.
This priority should extend well beyond the pandemic, and so making a long-term commitment to protect every customer who comes through your door is crucial for the reputation and success of your facility management company.
By supplying the high quality PPE your people are looking for, you can ensure they enjoy your space once again and will continue to return knowing their safety and comfort are in safe hands.
Enquire now to find out how AGMA Mysogel helps protect your people by meeting their PPE demands with features such as:
High alcohol content, (80% ethanol v/v) to ensure quick and effective hand sanitisation.
Added emollient agents to leave hands feeling soft and protected.
A mild citrus fragrance which leaves the hands smelling fresh (available fragrance-free).
The non-sticky and free-flowing gel makes AGMA Mysogel highly effective at killing bacteria and enveloped viruses when water and soap aren't available.
To learn how we can support your business, contact us and receive our product brochure and explore our Mysogel range.