WHICH HAND GELS ARE SUITABLE FOR SCHOOLS?
We all want to keep our children healthy. Schools have returned now in the wake of the pandemic, but that doesn't mean everything has gone back to normal. One thing that will remain extremely important is hand hygiene, and the protection that it can provide from enveloped viruses. Hand sanitising will remain vital for the foreseeable future, but what type should you be looking for in schools? 
THE DANGERS
As demand for hand sanitisers has skyrocketed, many companies have started creating unregulated hand sanitisers that could be ineffective or extremely dangerous for both adults and children. 
In Ireland, a hand sanitiser being used in many schools had to be recalled due to health and safety concerns. Children's hands were adversely impacted, with some reporting itching and burning sensations. Many schools were forced to close due to the sudden nature of this recall and a lack of alternative products. 
These hand sanitisers were found to contain a dangerous amount of methanol – a chemical linked to health issues like dermatitis, eye irritation, upper respiratory system irritation and headaches. 
Methanol is also called wood alcohol, methyl alcohol, or methylated spirits.
Trading Standards has also issued a recall for hand sanitiser gels sold on Amazon and eBay, which were found to pose serious health risks to the public. 
Some hand sanitisers, too, are simply ineffective. Health experts recommend using a hand gel that is 60% to 95% alcohol to kill the virus that causes COVID-19. Last year, Which? tested several hand sanitiser gels that were sold online, and found that three of the 18 hand sanitisers tested didn't contain enough alcohol to effectively kill the COVID-19 virus or other germs. 
Cheap and unregulated hand sanitiser gels may be dangerous and may not provide protection against enveloped viruses. So what do you want from a hand sanitiser that's being used in schools?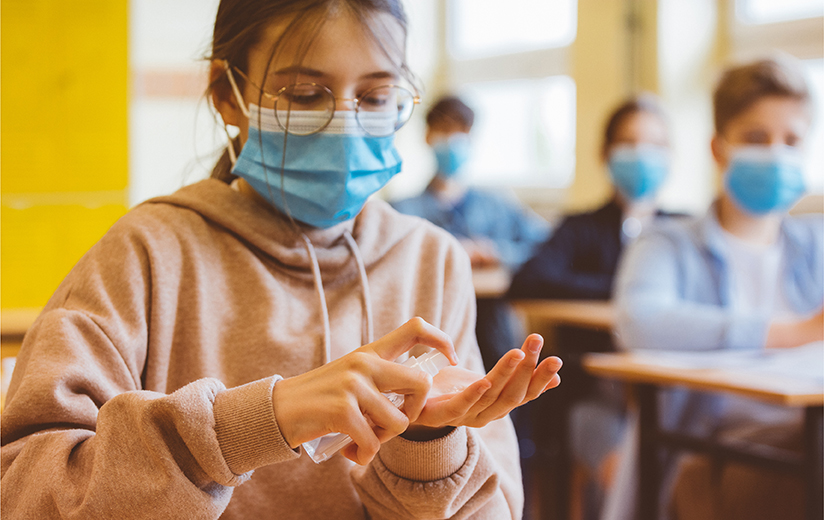 THE SOLUTION 
We know you want the best for school children. Here are two ways to make sure the hand sanitisers in their schools are the best they can be:
Ensure that you only buy hand gels that comply with BS EN standards. This means that they have been independently tested to EN1276, EN14476 and EN1500 standards to confirm their bacterial and virucidal efficacy and that their raw materials meet these standards. 
Make sure you only buy hand sanitiser gels with an alcohol content over 60%. Alcohol-based hand sanitiser with an alcohol content of at least 60% is recommended by the World Health Organisation and other experts as the best way to kill coronavirus, and to have an effective sanitising impact on bacteria and other viruses. 
Our AGMA Mysogel range meets these criteria, so we can ensure that our customers remain protected with every use, from adults to children. AGMA Mysogel also contains 80% alcohol, so it effectively kills bacteria and enveloped viruses and meets BS EN standards so you can feel confident about the hand hygiene of your staff and students.