Fortunately, hospitality and leisure businesses have reopened. As we readjust, everybody wants to keep their staff and customers protected. Effective hygiene protocols can help to ensure that their doors remain open and their people remain safe in the future – one of the easiest ways to enhance hygiene protocols is by ready availability and frequent use of hand sanitiser. A hand sanitiser's job is to kill pathogens such as bacteria and enveloped viruses. They can also make customers and staff feel more comfortable as it is a clear visible sign of your business' commitment to hygiene. 
But which hand sanitisers are best for your business? 
There are two main areas that might concern you when it comes to choosing which hand sanitisers to use to keep your people protected as your business adjusts to reopening: price and efficacy. 
Throughout the pandemic, many companies have released hand sanitiser gels that are almost impossibly cheap. These may be tempting, but many of them are entirely unregulated. They could therefore be ineffective, and at their worst actively dangerous. Very cheap sanitisers might not be worth it, but having an effective hand sanitiser doesn't mean you have to spend a fortune. Reputable companies can offer effective, protective hand sanitisers at an economical price. 
How do you know which sanitisers will be effective?
One of the most obvious ways to deduce the efficacy of hand sanitisers is their alcohol content. According to the World Health Organisation, effective hand sanitisers should be at least 60% alcohol in order to effectively kill bacteria and enveloped viruses. AGMA Mysogel has an 80% alcohol content and is extremely effective.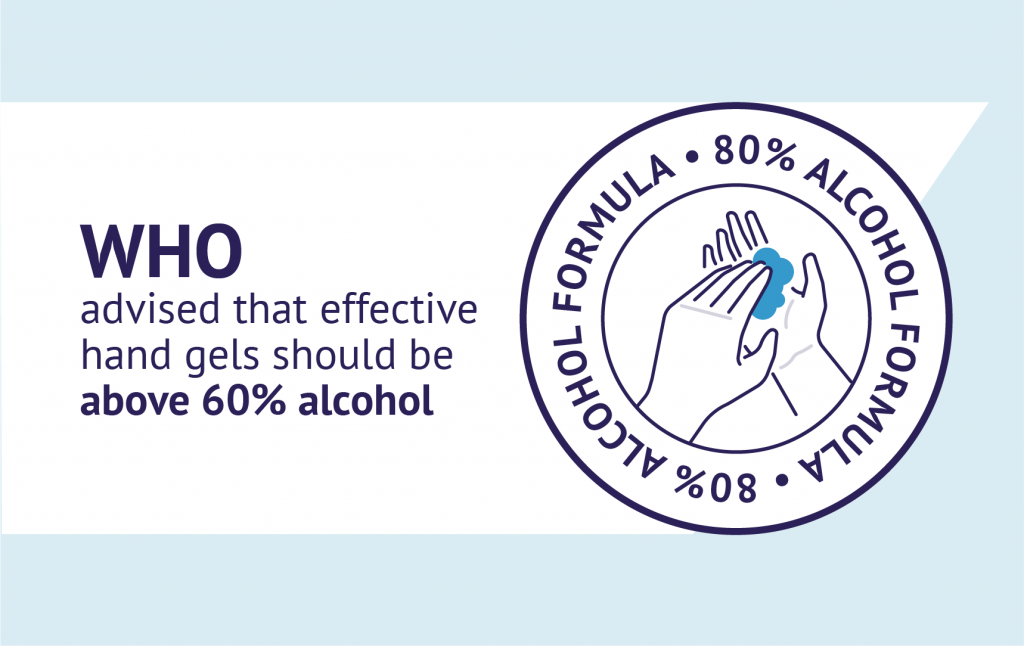 Buying your hand sanitiser from a company with an excellent reputation, independent testing and BS EN ISO 9001:2015 certification is another way to ensure that the product is as effective as possible. 
AGMA have over 50 years of experience and have held a Royal Warrant for cleaning and hygiene products since 1982. We are a BS EN ISO 9001:2015 certified company, which manufactures towards cGMP standards and is regularly audited by international pharmaceutical manufacturers. The AGMA Mysogel range has been developed by experts so we can ensure that our customers and yours remain protected.

Of course, hygiene is the primary objective of hand sanitiser. Another point you might consider, too, is that if your people are using hand sanitiser multiple times between each soap and water wash, it is important to keep their hands happy. Having this pleasant experience with hand sanitisers can make your staff and customers more likely to use them with the appropriate frequency. 

AGMA Mysogel contains added emollient to keep hands soft and to prevent cracks, which could get infected. It is available with a fresh lemon smell, or in a fragrance-free rub. 

To find out full details about AGMA Mysogel products, discover the range below. 
Explore the range.