There isn't a day that goes by where the words 'COVID-19' and 'pandemic' aren't talked about in the news, daily conversation or the workplace. Through these difficult times, from working from home to wearing masks to not seeing family and friends, we waited for global scientists to develop a vaccine that could help reduce the spread of the virus. Therefore, when those days finally came, we ensured we and our products could be relied upon to support vaccine manufacturers however and whenever needed.
Chemical solutions that support compliance
When it comes to mitigating the risk of cleanroom equipment contamination – where the need to control pathogenic organisms is paramount – our healthcare cleaning solutions play a vital role in minimising risk within cleanroom environments. 
AGMA is BS EN ISO 9001:2015 certified and manufactures to cGMP standards, which means our range of sterile and 0.2 micron filtered solutions meet and support high standards of sanitation and compliance with strict regulations. 
With different product types, we remove the need for unnecessary chemicals and complex procedures, helping manufacturers save on costs and time – enabling them to concentrate on the things that matter.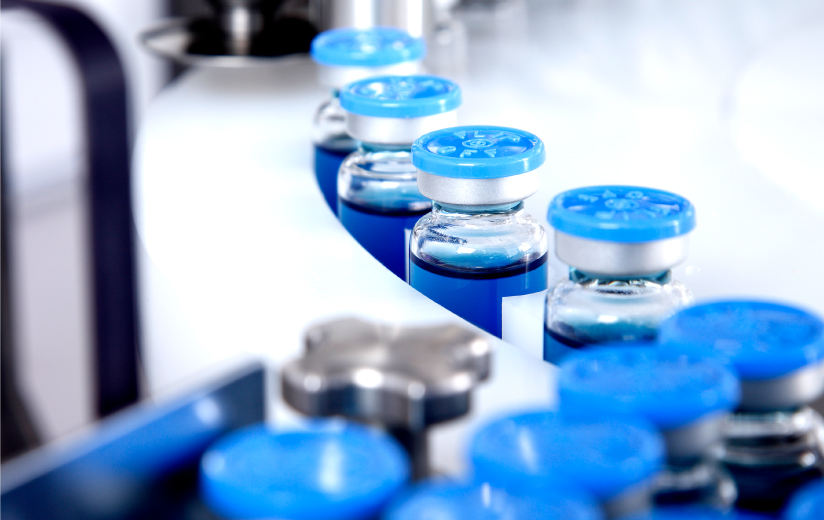 Expanding our cleanroom capacity
In our blog, 'Expanding Our Cleanroom Capacity', we talked about how demand for our products was at an all time high and didn't show signs of stopping. With the goal to maintain a continuous supply of critical products to our customers, despite global supply chain challenges and lack of raw materials, we didn't let a single customer down. 
In order to improve our processes and performance, we decided to extend our cleanroom capacity with our long-standing partners at Connect2Cleanrooms (C2C). We converted three of our rooms into one large space to:
Accommodate a forecasted increase in demand

House a production line for the impregnation and packaging of wipes with chemical solutions, which are supplied to global pharmaceutical markets and the NHS
Dedicated customer care
With the expansion of our in-house cleanroom capacity and a friendly expert at the end of a phone or email, AGMA is truly dedicated to helping COVID-19 vaccine manufacturers bring the world back to a 'normal' state. Whether that's being a reliable supplier holding stock of critical products to fulfil orders quickly, or answering a cleanroom or compliance query, we're here for help. 
If you have a question or query, our experts are on hand by email at webenquiries@agma.co.uk or by phone on +44 (0) 1434 320598.
If you'd like to order, arrange a meeting, or simply learn more, deliveries to India are available through our distribution partner, TechBio.