Now Christmas is over, you may start to feel like there is nothing to look forward to: it's still cold, wet, dark, and windy. On a brighter note, we have now passed the shortest day, meaning that the days are slowly getting longer as we head towards spring – to every horse owner's delight!
With spring approaching, we can start to look forward to longer and warmer days, horses being out more, less mud, less rain (but we are in the UK so are used to it all year round!), and we generally start to feel better and more motivated.
If horses have had time off over the winter, they might soon be coming back into work. This is exciting for both horse and owner, getting both ready to tackle whatever discipline they take part in in the spring, when the ground becomes less saturated. However, we are still likely to have freezing temperatures, ice, and snow, it is important that horse owners are prepared to take necessary precautions to make sure that their horses are taken care of, regardless of the bad weather:
Ensure taps and automatic drinkers are insulated to prevent freezing

. It is essential for a horse to have 24/7 access to water, so making sure that their water isn't frozen is key.

Make sure you have someone covering for you in case you cannot get to your yard.

Have a conversation with the yard owner where you keep your horses, so if you can't get to the yard, someone else can tend to them.

Make sure feed/hay/bedding stores are stocked up.

Again, just in case you can't get it due to bad weather – it's better to be safe than sorry!

Ensure you have appropriate rugs.

Meet your horses' needs by helping keep them warm and dry, and have spares in case a rug gets damaged or soaked through.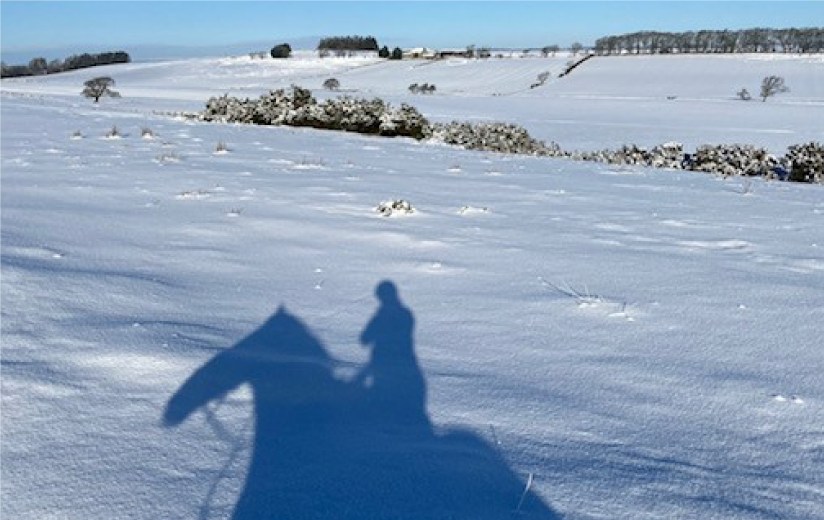 Another way to help get through the winter may be to plan for spring. Decide what events you will be going to, when you will be training, when farriers, vets, or physios are due – with bad weather stopping play, why not get organised for the warmer months approaching!